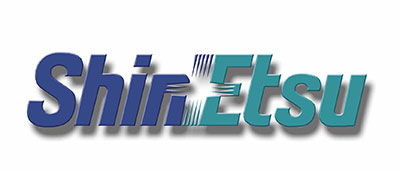 Job Information
SEH America Inc.

Process Engineer

in

Vancouver

,

Washington
SUMMARY
Using a hands-on approach, identify opportunities to improve the silicon wafer production process within a high volume manufacturing facility. Primary job function is to monitor and improve safety, quality, yield, productivity, and cost by working with operators, technicians, maintenance, and peers.
KEY RESPONSIBILITIES AND OBJECTIVES
Identify and address safety risks within the production environment.

Monitor process data and respond appropriately to maintain quality, yield, and productivity.

Optimize production costs without impacting product quality.

Conduct engineering tests. Use data to quantify results and determine best solutions.

Provide technical expertise and project management with a hands-on approach.

Use sound judgment when determining priorities and balancing daily process/production support, project related tasks and outside department requests.

Analyze and interpret data using statistical methods to generate data-driven process improvement actions.

Lead or participate in root cause analysis and assist with Failure Mode & Effect Analysis (FMEA) to provide recommendations for improvements, and corrective actions.

Collaborate with other groups to meet specific department and company goals.

Assist maintenance with trouble shooting of production tools.

Use lean manufacturing and 5S principles.

Understand, follow, and maintain detailed procedures and documentation. Provide support and feedback to audits by customers, ISO, and internal auditors.
MINIMUM QUALIFICATIONS
Bachelor of Science in Engineering (Chemical, Mechanical, Material or similar engineering discipline).

3+ years of relevant process or equipment engineering experience in a semiconductor or related manufacturing environment.

Ability to gather, analyze, and interpret process data to make sound decisions.

Proficient at creating clear and concise presentations, reports, and process documentation.

Strong verbal skills to convey technical information to all levels of the company.

Ability to travel abroad for process investigations at other facilities (approximately 1 week/year). Must be able to get a passport and travel to Japan (with possible stop in Canada).
DESIRED KNOWLEDGE / SKILLS / EXPERIENCE
Knowledgeable with statistical data analysis techniques (JMP, SPC, DOE, Excel tools).

Project management skills displaying leadership and deadline achievement.
WORK ENVIRONMENT AND PHYSICAL REQUIREMENTS
Must be able to read, comprehend, and execute complex instructions and safety procedures. May need to work in a clean room environment wearing clean room suite, hood, booties, safety glasses and gloves. May require the use of hands to finger, grasp, handle or feel objects, tools and controls. Kneeling, bending and crouching positions, as well as the lifting of parts and use of hand tools in such positions, may be required. Occasionally lifts up to 25 lbs. Must be able to work on a computer for extended periods of time. Frequent sitting for long intervals. Close vision (<2 feet) required. Hazardous chemicals or vapors may be present in work area depending on assignment. Exposure to occasionally loud noise levels. A high degree of safety consciousness is required for all positions at SEH America. Occasional international travel may be required. Must be able to obtain passport and travel to required destinations.
SEH America offers excellent benefits including:
-Medical, dental, and vision insurance with low employee out of pocket cost
-401(k) plan with a company match plus additional employer contribution
-Tuition assistance paid directly to school
-Paid life insurance
-Short and long term disability
-Excellent paid time off benefit including vacation, sick, holidays, and other leave programs
-Subsidized childcare
-Various award and recognition programs
-On-site fitness center open 24/7
-Community garden
SEH America is an equal opportunity employer. All qualified applicants will receive consideration for employment without regard to military and veteran status, race, color, national origin, ancestry, age, religion, religious creed, marital status, pregnancy, physical or mental disability, medical condition, genetic information, gender, gender expression, gender identity, sexual orientation or any other protected characteristic under applicable law. We are a drug free workplace and follow federal standards of what are considered prohibited drugs. Offers of employment are contingent on a pre-employment drug screen. SEH-A participates in E-Verify. More information can be found on our website